itsshaziaa:
How awesome is this? It is great to see a brand taking initiative to show the true body as is. This stuck out to me because the demographic for Aerie is tied to American Eagle which has a teenage to young adult target. Finally, the youth can feel more comfortable and look at these Ads and relate, not be in awe of wanting "perfection." I am so excited about this! What do you all think? Comment down below about how you feel about this and do you know other brands that are doing similar campaigns and Ads as well?
Originally posted on Style News - StyleWatch - People.com: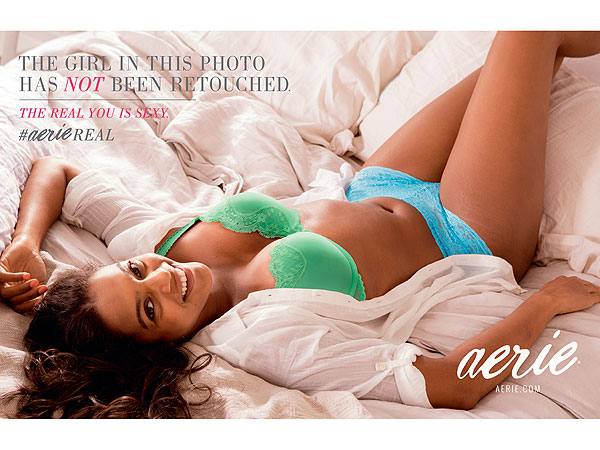 Courtesy Aerie
You know how bra shopping can often be, to put it politely, the worst? Either you're contending with bad fitting room lighting and nosy salespeople while you're half-undressed, or your online shopping experience is spent mentally trying to transfer the bra (which looks amazing on the lingerie model) onto your own non-lingerie model body. American Eagle's intimates line, Aerie, is aiming to change all that.

View original 260 more words